It's that time of year again! We're harvesting our silage crop for our cattle this month. It takes a hardworking team of professionals with precision driving and expert truck manoeuvres to ensure a seamless and efficient harvest. Last year we captured footage that highlighted the beauty and skilfulness of the process.
Want to know more about our silage? Here are some quick facts:
What is Silage?
Silage is a fermented, high-moisture fodder made from any grass. At Rangers Valley, our crop is corn.
Why do we use it?
Having a large supply of silage on site is essentially our back up plan. We have lots of hungry mouths to feed every day and it's not an option for us to run out of feed.
It can last a long time (up to 3 years) and can be fed to our cattle without any further processing, unlike grain. And because silage is fermented, it's more digestible for the cattle and a great source of carbohydrates as well. So, it's an ideal feed product to have on hand in case of emergencies.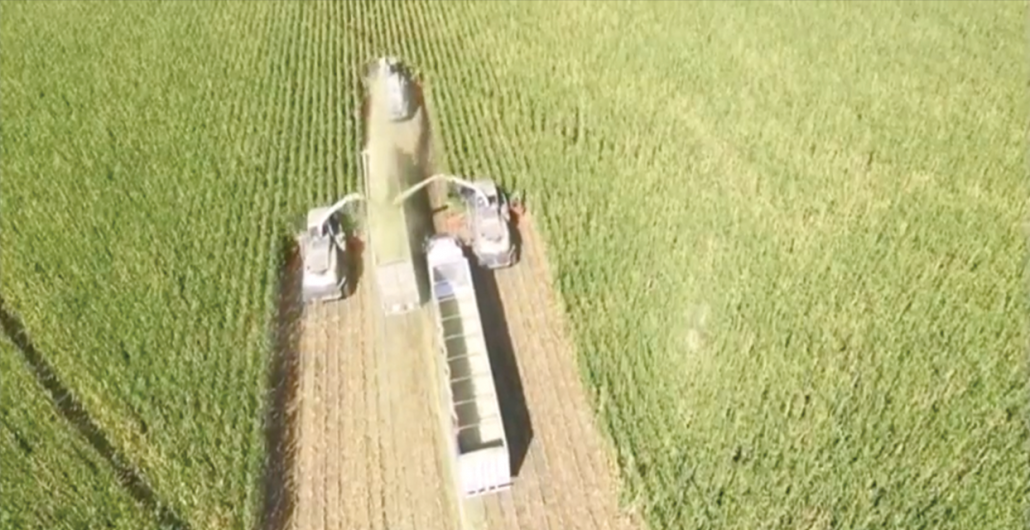 Why Corn?
Firstly, it grows really well in our climate and produces up to 59 t/ha. The crop also consumes a great deal of nitrogen from the soil as it grows. And as the manure our cattle produce is high in nitrogen, we can use it to fertilize our crop, which is a great way to recycle and forms part of our environmental management program.
How's it made?
We make it by cutting the whole corn plant at an optimum moisture of between 63-68%. It's piled into our silage pits, compressed and then covered with plastic sheets to protect it from the weather and keep the oxygen out, preventing spoilage.
How much silage do we produce?
We grow the majority of our silage on farm, and production will vary from year to year, but it can range from 15,000mt to 55,000mt.
For more information about Rangers Valley and our products, visit www.rangersvalley.com.au.
https://www.rangersvalley.com.au/wp-content/uploads/2013/02/rvLogo.png
0
0
Rangers Valley
https://www.rangersvalley.com.au/wp-content/uploads/2013/02/rvLogo.png
Rangers Valley
2017-03-17 03:13:09
2020-08-20 03:09:05
Rangers Valley silage harvest – a video tour