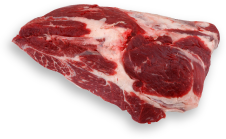 CLOD - BOLAR BLADE
The Bolar Blade is prepared from the Blade, or the Clod. It is made up of several muscles which have layers of fat and connective tissue within them, making it excellent as a roast or alternatively cross-cut into cubes for grilling or strips for stir fry dishes.





---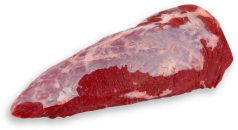 CLOD - CHUCK TENDER
The Chuck Tender is the cone shaped muscle lying along the top of the scapular bone of the Blade or Clod. It is removed from the forequarter using a natural seam. It can be grilled, pan fried or roasted, but for best results it should be braised.




---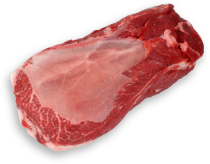 CLOD - OYSTER BLADE
Oyster Blade is prepared from a blade by removing the Bolar Blade along the seam. It is a very flavourful cut that is versatile enough to be cooked whole as a roast, sliced into steaks and cooked in a pan, thinly sliced or diced for braising.